Live Workshops ACTION DAYS
MASTER YOUR PAPER CLUTTER!
Stop procrastinating and get those unfinished jobs done – in your Home and in your Life
January 29, 2022
YES! COUNT ME IN!
Close your eyes, take a moment and think about what your ideal day in your ideal home would look like.  Does it involve papers lying around in every corner of the house and you frantically hunting for that document that you'll need to produce in 3 hours' time to avoid a huge fine?



Everyone's biggest clutter issue in the house is paper.  It's just everywhere.  Have you promised yourself again and again to sort those piles through 'for good'? 
Do you get sweaty palms when you think about your tax declaration?
Do you have no idea where to start?
Are you afraid of what you might find if you got started?
I know how it is to feel overwhelmed.  You want to feel free from the stress of not frantically having to dig through wobbly paper piles, from the shame of constantly trying and failing to create a system, free from the fatigue of battling these papers again and again!  You want your energy back!
'A place for everything and everything in its place'. is never truer than with papers.  Keeping your papers up to date can be so quick and easy when you have a filing and organisation system for all your papers.  Then you'll know exactly what you want to and need to keep and how to setup a workflow that will reduce your paperwork to a few minutes – per week!
"I dreamt of a home where I would experience relief and wellbeing ALL THE TIME, not only after a major clean-up and I discovered Rima's work. She taught me how to transform my life by simplifying my space. And – miracle! – it worked!"
"Our work together has left me with a way of living and working that's both more efficient, and, even more importantly, based in serenity and contentment, instead of stress and struggle."
"Working with Rima instilled in me the unshakeable belief that I am capable of achieving anything."
You'll learn the most strategic way to organise your papers

You'll decide on a workflow that works for

you

You'll distinguish which papers you want to or have to keep

You'll get personal support and coaching 

You'll benefit from the accountability and support from the group to stay focussed on your task
Whenever I succeeded with an endeavour in my life, there have been consistently two factors: the right strategy and being with like-minded people.
What's included
Work sheet

Live workshop

Replay

Possibility for additional support
How does it work
One week before the Action Day you'll receive a worksheet with instructions on how to prepare best (don't worry, it will not take much time) and coaching questions to help you to think things through. 
On the day make sure that you are fully available, especially for the first hour.
On the Monday after the Action Day you'll receive the replay that will be available for 30 Days.
If you buy the 2022 package you will not only save money (227 Euros instead of 270 Euros), but you will also have unlimited access to all the replays.


Will there be only this Action Day?
No, there will be ten Action Days in 2022, with different themes:
January 29, 2022 Paper Clutter
February 26, 22 Get Your Unfinished Things Done!
March 26, 22 Upgrade Wardrobe, Bathroom, Style and self-image
April 23, 22 Spring Cleaning
May 21, 22 Get Your Unfinished Things Done!
June 25, 22 Paper Clutter
September 17, 22 Get Your Unfinished Things Done!
October 15, 22 Get ready for Winter
November 12, 22 Self care
December 10, 22 Create Calm
How long will I have access to the material?
If you book a single Action Day, you will have access to the replay for 30 days. If you want to go all in, you can book the whole package for 2022 at an advantageous price ticket, which will give you unlimited access to all sessions and all replays for a whole year (start Jan 29, 2022, end Jan 29, 2023)
How much does it cost?
An action Day comes at 27,- Euros TTC, for which you'll get your worksheet, the replay and live coaching and support during the day. My aim is that the value you'll get from joining the Action Day will be at least ten time of what you invest!
If you want to go all in, book the yearly ticket for 227,- instead of 270,-, which gives you unlimited access for the whole year to all the Action Days.
What about live interaction?
There'll be plenty! Elegant Alchemy trainings are known for their lively interactions. During the Action Days you'll have more than enough opportunity to ask your questions and get personal coaching.
And if you are a member of The Elegant Alchemists Facebook group (you can join here:  https://www.facebook.com/groups/elegantalchemists), you will have the possibility to share your experience and get feedback from Rima and the other ladies. 
What if I can't make it to the live session?
Well, that depends. If you are sure that you will get going by watching the replay (and maybe ask a question or two in the FB group, The Elegant Alchemists), then by all means, join and work your way through the worksheet and the replay.
If however you know that you need to be with us during the live action, then it's probably better to wait for the next Action Day (check out the calendar and go to the waitlist here).

Can I invite friends?
Of course you can! Just share this page with them and ask them to join. We'll take good care of them, promise!
English is not my first language, will I still be able to follow along?
Don't worry, English is not my first language either! The Elegant Alchemy community spans around the globe and many of us are not native English speakers. My English is very clear and easy, and of course: you can always ask!
Refund Policy
I want to make sure you commit to getting this done, so there's no refund policy. If you're in, you're in.


In these live Action Days you will learn the best techniques to tackle those unfinished energy drainers in your home, you'll receive personal coaching and you'll be energised by working with a group of like minded women!
Here's what you'll experience
The Teaching
During the first hour of each Action Day we are going to look at the best ways to work at the theme of each Action Day. You will learn the best technique, how to apply it to your personal situation. You can ask questions, get personal guidance and will be crystal clear as to where to start! You will share your project with the group #accountability
The Practical Work
Everything's clear? Then you'll set out to work, knowing that the whole group is doing the same. 
The Check-ins
Every hour we'll take 10 minutes for a quick check in: how is it going? Do you have questions? Do you need more support?
If everything is going well, you'll just continue. If not, you'll receive more support and input.
The Debrief
At the end of each Action Day we'll come together for a Debrief: what went well? What did you accomplish (hint: it will be much more than what you expected)? How do you want to continue?
The next working day (a Monday) you will receive the Replay of The Teaching which will be available for the next 30 Days.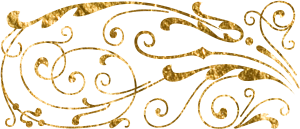 Your home can do so much for you …

… if you just let it.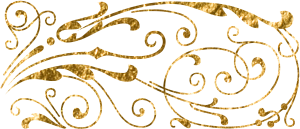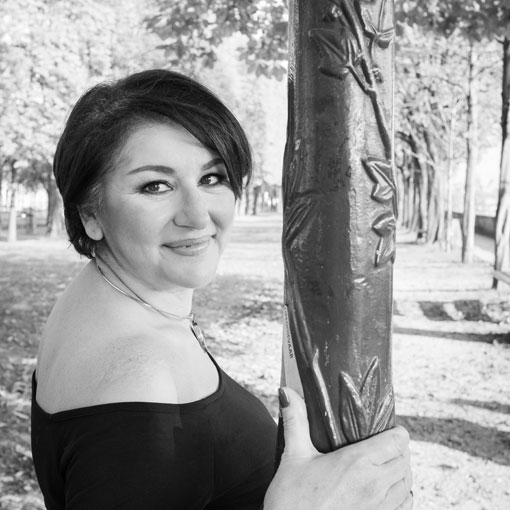 About Rima
Rima Nouri is a certified Life Coach, founder of Elegant Alchemy Coaching and Parisienne by heart.
Her mission is to help women to become clear on the life they deserve and desire and create it step by step with the help of their home.
For more than fifteen years, drawing on her unique skill set of being a trained space clearer and organiser combined with being a certified coach, she has worked with international clients from all walks of life and through her coaching programs, she has supported hundreds of women to transform their lives with the help of their homes, using their clutter as a tool rather than a liability.